Celebrating
Years of Excellence
EAGP members enjoy exclusive right to their business category, while they connect with and grow closer to, exchange confidential leads with, patronize, refer, promote, and materially assist one another.
Indeed, the most meaningful measure of the value of a networking alliance is the strength, quality, diversity and compatibility of its membership. EAGP enjoys an enviable reputation among its peers in the business community because the leadership of Arizona's premiere association of its type has always been particular regarding who is admitted to, and continues to merit, member status.
To realize the full significance of belonging to The Association, which can be dramatic, the members must participate actively and enthusiastically, personifying the unique spirit of EAGP, which is, "Remember a member first." This is the special dynamic that has made EAGP endure, remain vibrant, and that has seen most member-companies maintain their status for years while competitors wait patiently for their category to become available.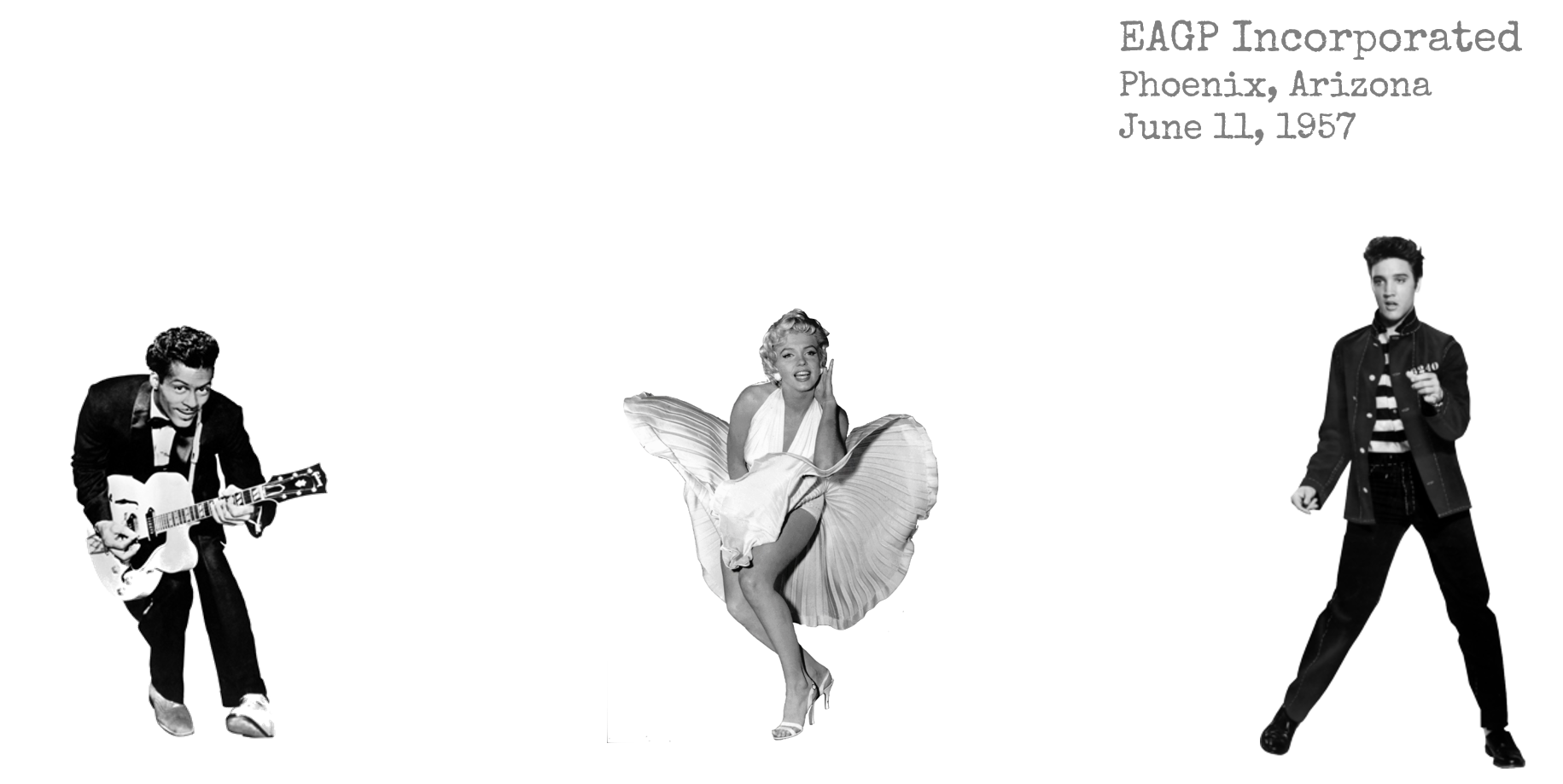 Over the past sixty years, the EAGP roster, comprised of carefully selected small, medium-sized and large firms, has read like a Who's Who in the Valley and state's business community.
To put this time span in perspective, in its inaugural year of 1956, President Dwight D. Eisenhower was completing his first term of office, the first trans-Atlantic phone cable was being laid, Notre Dame's Paul Hornung took home the Heisman Trophy, Elvis Presley's Heartbreak Hotel was the number one recording and the top TV show was I love Lucy.
On October 18 of that year, the first formal meeting of the then Phoenix Executive Association (PEAS) was called to order at the Los Olivos Hotel on Second St. and McDowell Rd. While nobody can recall with certainty how many were in attendance, certainly it was fewer than the 100-plus active and honorary members currently enrolled.